Tape Products
High and low temp Vinyl Tape With Adhesive
Dry Vinyl Tape Without Adhesive
PET high/Medium abrasion Tapes That Meet OEM Specifications & Various Temperature Ratings
PET Fleece tapes for interior NVH applications.
Foam Die cuts for BSR applications.
Mastic seal patches for water and fluid prevention
Die cut harness pads to replace traditional tree fasteners
Electro conductive and non-conductive films/adhesives for tough EMI conditions.
Heat management films for Circuit Boards and other EMI/RFI shielding applications.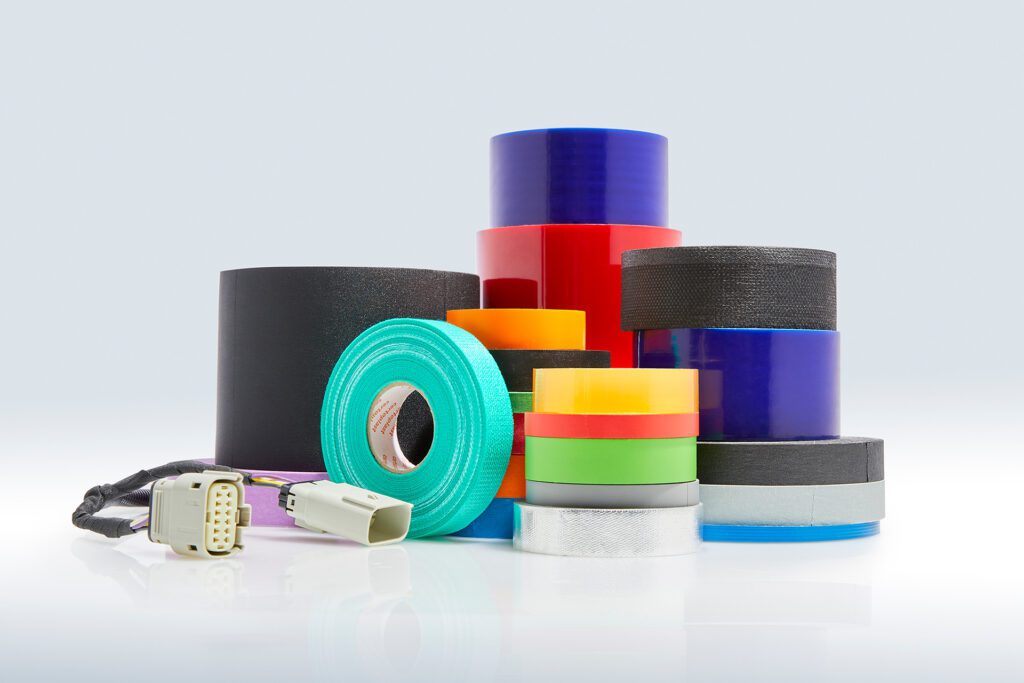 ---
Heat Shrink Tubing and Sleeving
Single & Dual Wall Tubing with various shrink ratios, temperature ratings, colors and sizes. Available on Spools or pre-cut pieces.
Foil or Cloth custom sleeving for harness protection
PET Sleeve films to replace traditional twist tube.